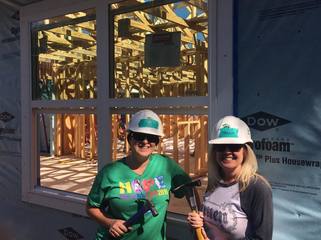 Hello social media! I'm excited today because 1) it's Friday and 2) this is my very first blog! Since I am in the insurance business, I feel like I should start with the basics and talk a little bit about homeowners insurance!
Often times, I'm asked "how much homeowners insurance do I need?" At a minimum, you need enough insurance to cover the structure of your home, other structures on your property, your personal possessions, the cost of additional living expenses, and liability to others.
Additional coverages you might want to add to your homeowners insurance, is water seepage or
leakage and foundation water damage coverage. Most insurance companies cover sudden and accidental damage. What they don't cover is water leakage (i.e. a pipe that has been leaking water over time). Oftentimes, when people find a leaking pipe in their home, to them it seems like sudden water damage, but really it's a maintenance issue. In a homeowners policy, any water damage that is due to leaking water over time is not covered. This is where your added coverage for Water Seepage and Leaking would come in. The small increase in premium you pay will be far less than what you would pay if you had water damage in your home from a small leak.
The best thing you can do when deciding how much homeowners insurance and water damage coverage you need, is to talk with you insurance agent and insurance company. The worst thing for a homeowner is to find out what water damage coverage they have after they have been denied a water damage claim.
​Photo: Jeanna Vaughan (East Parker Chamber of Commerce) and Christi James (TWFG Insurance Services) supporting Habitat For Humanity of Parker County